Posted on Saturday, April 16, 2011 by Alex R. Cronk-Young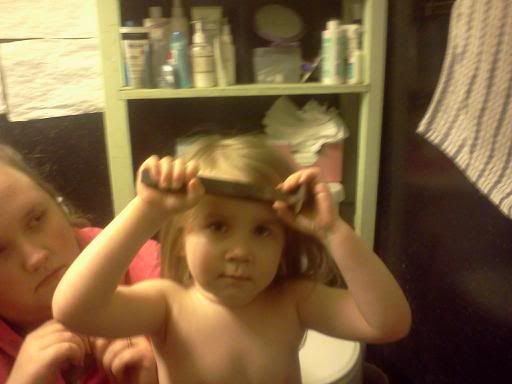 It's a little odd that my daughter's first obsession with a show was Thomas the Tank Engine. I've never ridden on a train in my entire life. Considering I see them tearing up old tracks constantly it's extra likely that she won't ever ride in a train as well, unless it is older-looking one for attractions and such.
They've been tearing up the tracks on one of my paper routes out in the country. Early this morning when I came through I stopped and grabbed one of the railroad spikes from the pile they'd left. I'm not entirely sure why, but I thought Emmy might like to see it. A souvenir I guess.
When she was talking about it with me she said she would never be able to ride on a train and I had to explain to her that trains still exist but she will likely ride on a very different kind of train. They won't use metal spikes pounded into huge blocks of wood, but all metal tracks.
Part of me wants to find the oldest train still running and get my family onto it before they break it up for scrap metal. It's not even nostalgia, just a weird sense of regret over the passing of an era in transportation. Things get old and lose their usefulness, man. It's kinda sad.