Posted on Sunday, April 03, 2011 by Alex R. Cronk-Young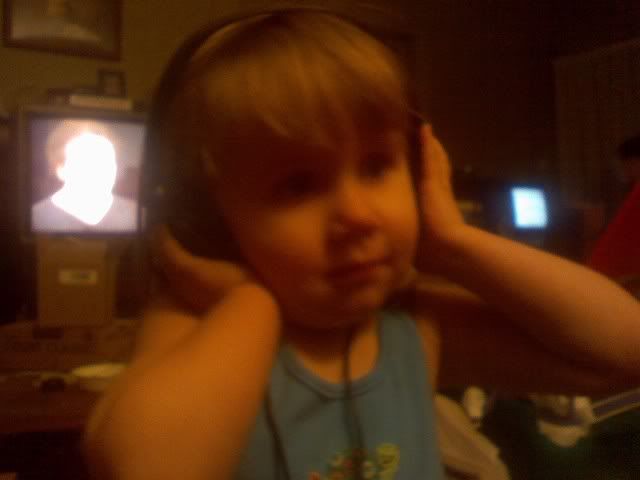 This morning when Emmy came downstairs I pulled out the headphones on the World/Inferno Friendship Society I was listening to, scooped her up, and started dancing like a fool around the room. She thought it was fun for one song but then she wanted me to hurry up and take a shower so we could go shopping for her Easter dress.
While I was just sitting here trying to think of what to write about Emmy came up and asked to hear what was on my headphones. I was listening to Beach House, which is pretty much safe unless she really analyzes the depressing relationship lyrics, so I handed them over. She listened for at least 15 minutes before somebody left the room and she decided to go see what they were doing.
You know, I've always felt a little bit robbed of a childhood full of music. My dad has pretty good taste in music. I mean, kind of. He really likes The Beatles and The Who, but then he also enjoys, like, Foreigner and shit. Either way he never played any of it out loud in the house. Actually, probably the only time he listened to music was during the one mile drive to work and back each day. I guess he just didn't have as much of a connection with music as I did.
Life would be awful if it wasn't for music. When I'm in the dumps it helps pick me up. When I'm feeling nostalgic it helps me remember. When I need to stay awake, it gives me something to belt out at the top of my lungs. I've just been wondering lately, will Emmy share that same love of music?
I've been trying to make a conscious effort to play more music out loud for Emmy to grow up hearing. That might get a little bit easier once we have our own house and I have a working CD player and auxiliary cable hookup in my car. She seems to have taken an interest to my blatant attempts, so I guess I'll keep at it.