Posted on Thursday, January 06, 2011 by Alex R. Cronk-Young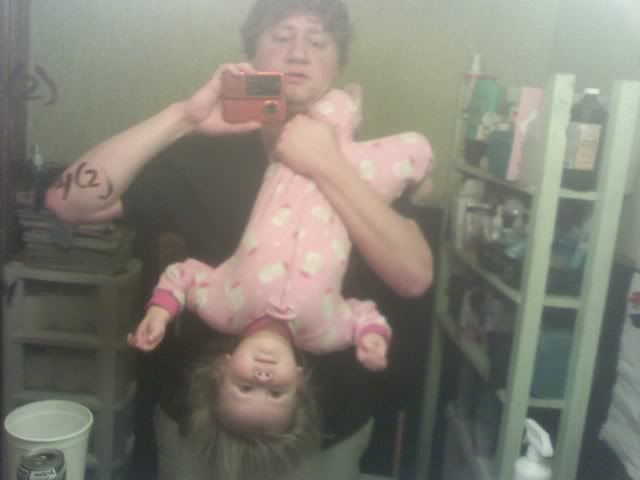 Even before I had a child, I planned ahead; purchasing several old cartoons that I liked as a kid on DVD so that my future children could enjoy what I had enjoyed. I didn't want my kids to be stuck watching all the crap on TV nowadays; all those copy and paste kids shows.
I should probably explain that last part. You know those kids stories that go something like, "Turtle is looking for his Mommy. He found a lion. "Are you my Mommy?" "No, I'm a lion." *Turn page* Turtle is looking for his Mommy. He found a zebra. "Are you my Mommy?" "No, I'm a zebra." *Turn page* Turtle is... -- you get the idea. I HATE those types of kids stories. Not to mention the boring stuff like Dora or Super Why that sticks to a set structure and then leaves huge gaps for the kid to interact.
"Do you see something?"
....
...
..
......
..
.
.....
..
"Where?"
..
....
...
..
.
....
.
....
..
.....
...
"Behind me?"
....
..
...
..
.
....
...
..
...
..
....
KILL ME NOW AND PUT ME OUT OF THIS MISERY!!
Suffice it to say, when Emerson was born I began hatching plans to gently coerce her into having better tastes than that. But somewhere in the haze of Chip & Dale Rescue Rangers, Darkwing Duck, and Ninja Turtles DVDs, Thomas the Tank Engine snuck in as stealthily as a train engine possibly could.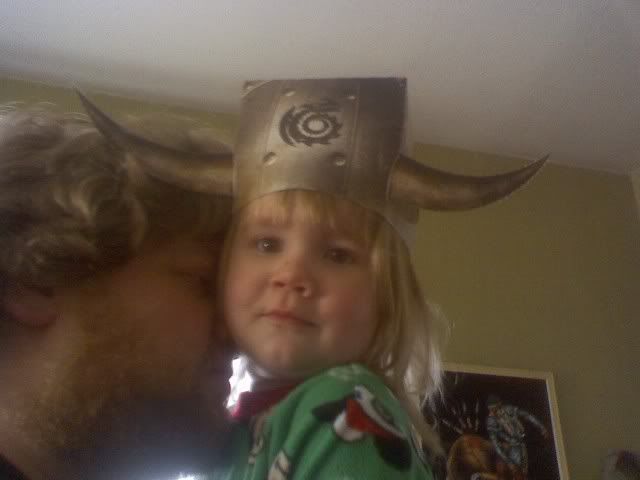 Strangely enough it was from a tube of toothpaste we bought for her, but when she started talking about Thomas I figured I might as well encourage it. I never watched it when I was a kid, but I knew it was old so it probably didn't suck as much as the stuff made in the last decade. So I bought her a set of Thomas DVDs, and the downward spiral began.
We watch Thomas every single night before bed now. We have Thomas books galore, and for Christmas we bought her a train table, a bunch of train tracks, and some Thomas toys. But in all of this hub-bub surrounding her love for all things Thomas, this is the dirty-little secret I've yet to share publicly: I kind of like the show as well.
Look, all parents have to act like a kid sometimes; it's just the natural way of things. I have to know the names of every single train on that show so that when my daughter asks me about one I can tell her who it is and when I'm in the store looking to buy her a new toy I know which ones she likes. The thing is, last night we were watching an episode in which Sir Topham Hatt (The head conductor for the island of Sodor (where all of the trains live (duh))) had a statue made of all of the main train engines, and I noticed that one of them was missing. I actually paused the show and took it frame-by-frame to make sure that he really wasn't in there. I debated whether or not a generic mass at the end of the statue was actually the missing engine with my nearly three-year old daughter.
Yes, I found a flaw in a children's television show and I analyzed the situation to make sure I was right. That's probably taking it a step to far, but here's the thing: I love snuggling up with my daughter every night and watching our show. Besides, what fun would have a child be if you didn't revert back to your own childlike state? None at all.