Posted on Sunday, January 02, 2011 by Alex R. Cronk-Young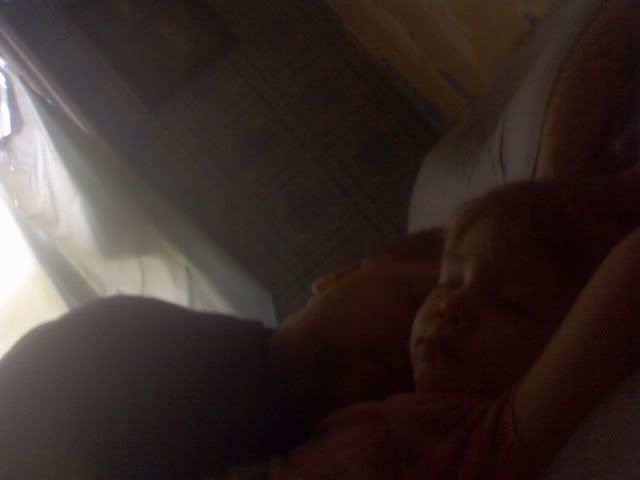 The first day of the New Year, I awoke at 5am to go to work, only to find a larg amount of pain every time I bent my right knee. Unsure of how I'd injured myself while asleep, I limped off to deliver papers. Do you know how difficult it is to get in and out of a car without bending a knee? The answer is: impossible.
When I got home at 8 or so I would normally feel the need to write my next article, but given that I've shifted my goals in life I reassured myself that there was nothing I needed to do and went back to bed. Throughout the day I mostly laid in bed and watched comedy specials on Netflix.
After dinner Emmy came upstairs with me and we watched Toy Story 3 and some Thomas the Tank Engine episodes as we snuggled up together. At 11 at night I went off to deliver again, through the middle of a snow storm, of course. When I finally finished at 8am or so my knee felt a little better but I reassured myself I could get some more rest and headed upstairs to climb back in bed with my wife and daughter instead of plopping down with the laptop for more work.
Well, I'm awake again, and guess what? My knee feels a thousand times better, my stomach is no longer sour, my head doesn't hurt, and I feel like chowing down on a big plate of food. I feel refreshed again.
Long story short, if I was still attempting to pound out articles on a regular basis for at least two websites then I would probably still be super tired, grumpy, and limping around the house. It feels good to be able to get a little rest when I need it.