Posted on Sunday, January 23, 2011 by Alex R. Cronk-Young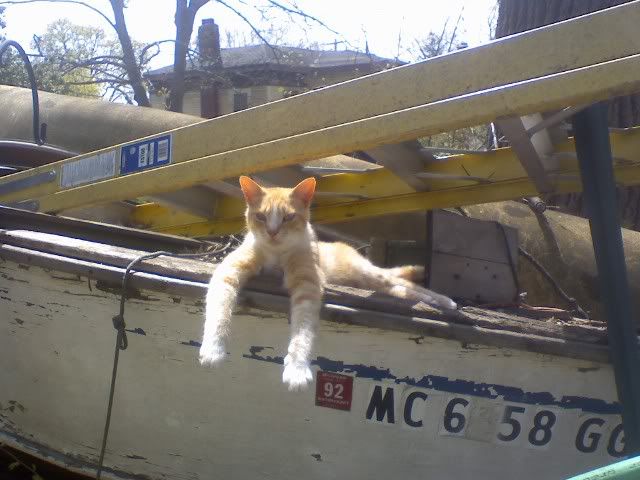 I never have anything good to write about on Sundays, and even when I do it gets lost in the deadzone that is weekends on the Internet, so I'm going to do free writing most Sundays from now on. It's nice and easy because then I have an excuse to jump between topics seemingly at random. Plus, I never edit these one a day posts anyway.
Last night it was -13 degrees Fahrenheit almost the whole time I was delivering papers. It was cold enough that my car couldn't seem to handle the cold and puttered a little bit at stops until a ways through my route when it had more time to warm up. My father-in-law keeps saying I should already be thinking of trading it in for another car, just over a year since I got it. What with all the abuse I put it through doing papers it might be a good idea, but I just can't wrap my head around getting another car before I've even paid off the loan on the one I own. I tend to hold onto my cars until the last part falls off. But then, I haven't really liked this car since the day I got it, so I wouldn't mind getting a new one so soon.
I've finally started that one resolution to make a dent in my backlog of games and popped in Dead Space. I'm enjoying it, but was a little put off when I realized that it's been taking me about an hour to get through each chapter in the game, and according to the trophies there are 12 chapters to finish. I wrote about having trouble finding time to play games the other day, so I'm kind of worried I'll get bored with the game if I can't beat it quick enough. Most people take a week or two to play through a game of that length, but with my sporadic gaming schedule it can take me more than a month sometimes. Now that Emmy is older it's a little easier, but sometimes I feel like the last 3 or 4 hours in a game is just a slog to the end that I'm not enjoying, I just want to finish it. Hopefully I can put a bow on Dead Space before that ends up happening.